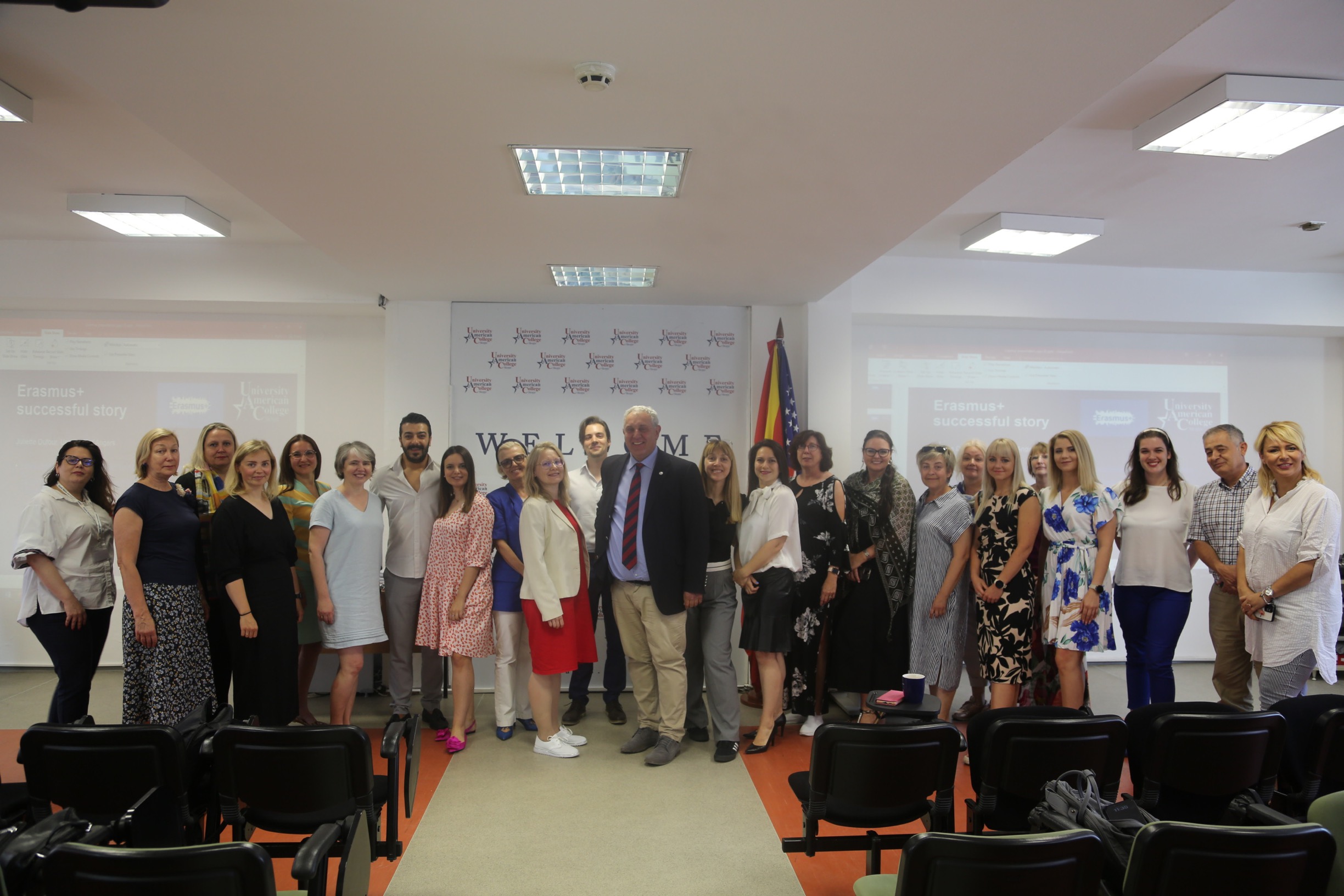 EUAS delegation visited the University American College Skopje (UACS) in North-Macedonia
18.07.2023
The Estonian Entrepreneurship University of Applied Sciences (EUAS) delegation visited the University American College Skopje (UACS) in North-Macedonia.
Professor Marijan I. Bojadjiev, UCAS Rector welcomed the EUAS Vice-Rector for Academic Affairs Dr. Ly Hõbe and the delegation on behalf of the UACS. The visit continued with an introduction to the university and discussions of collaboration opportunities including joint research and teaching initiatives, student exchange programs and various other projects.
Negotiations were conducted to establish the specifics of the collaborative research cooperation. The universities will collaborate on the following research areas due to shared research interests: (1) Entrepreneurship, (2) Teaching and Learning Approaches in Entrepreneurship, (3) Developing Smart City Ecosystems, (4) Implementing Value-Based Management, (5) Understanding Organizational Culture, and (6) Exploring Open Innovation. In the initial stage, the researchers from UACS will soon share their draft papers with EUAS for review. Furthermore, UACS and EUAS are currently in talks to determine a suitable date for an online meeting involving researchers from both institutions. The purpose of this meeting is to explore the potential for conducting joint research and collaborative publication, utilizing the findings from the survey conducted by UACS.
In addition to the academic collaboration, UACS staff introduced EUAS delegation to Macedonia's diverse cuisine, stunning natural surroundings, and historical sites.It was a truly wonderful experience, and we would like to thank UACS for their hospitality. We are extremely excited about the opportunities this partnership will present to our institutions, and we look forward to establishing strong partnership and long-term collaboration with UACS.