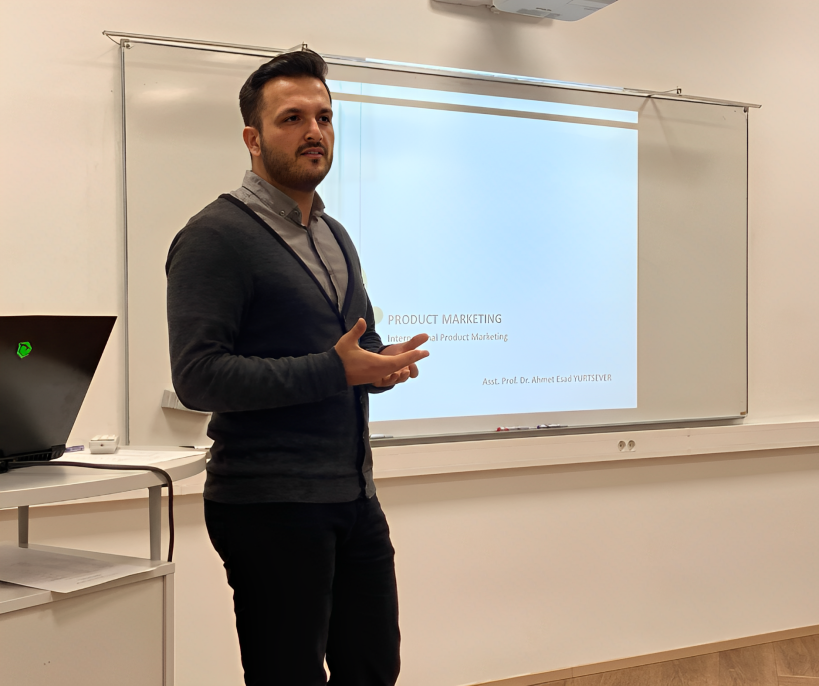 Dr. Ahmet Esad Yurtsever from Istanbul Gelisim University visited EUAS
10.11.2022
On 07.-08. November 2022 a guest lecturer from Istanbul Gelisim University, Dr. Ahmet Esad Yurtsever visited EUAS through Erasmus+ Staff Mobility for teaching. Dr. Yurtsever gave two extensive 6-hour lectures on international marketing and strategy, providing his views and examples from various companies and products.
"It is definitely enriching and rewarding experience for students to hear the insights from different perspectives delivered by faculty members from various countries," said Dr. Ivar Soone, who hosted Dr. Yurtsever as guest speaker in his lectures. "In today's globalised world, it is important to learn from experts from different countries who provide their first-hand views from perspective of their cultures and economic context."


Dr. Yurtsever also discussed possibilities for further academic cooperation, joint scientific research and further contacts with Estonian colleagues.